Apple Buys Up Touch Panels Delaying RIM's Tablet Release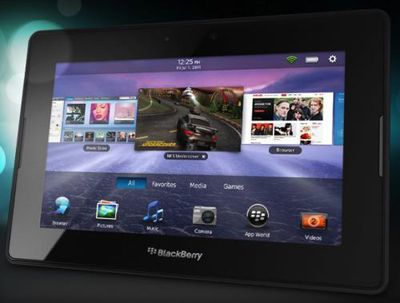 DigiTimes reports
that RIM's PlayBook tablet PC is set to launch on April 19th, but that this date was a month behind the original target date. Besides ongoing software testing, RIM was also unable to procure enough touch panels since "Apple already booked up most of the available capacity".
Apple is believed to have invested $3.9 billion in order to guarantee long term supply of LCDs for the next few years. Apple had already suffered from shortages during the first iPad's launch and likely recognized it as a strategic long-term investment, much like their long term flash-memory purchase in 2005.
The move already seems to be affecting supply of competitors including the RIM playbook. While the Playbook uses a smaller 7" screen than the iPad's 10", there are only so many companies that supply touch panel displays and it seems Apple has saturated their production capabilities.