Attempted Apple Store Holdup Goes Bad: Suspect Killed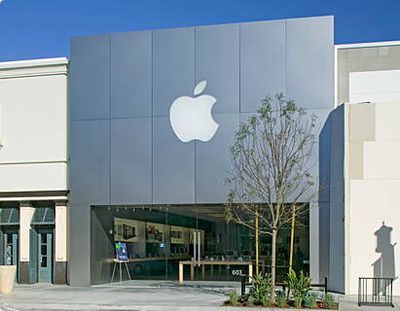 Apple's Otay Ranch retail store
San Diego 6 reports
that an attempted holdup at Apple's
Otay Ranch retail store
in Chula Vista, California went sour this morning, with one of the robbers reportedly having been shot and killed by a mall security guard.
A security guard caught the suspects smashing the glass front doors of the Apple Store at the mall before the mall opened for the day.
The guard reportedly shot a male suspect in the head.
NBC San Diego reports that two other suspects, one of whom had also been shot, have been arrested. The incident happened shortly before 7:00 AM this morning, before the store had opened for business.
Update: 10News reports that approximately 40 shots were exchanged between the security guard and the armed robbers, according to Chula Vista police.