NFC to Enable 'Home on iPhone' Remote Computing?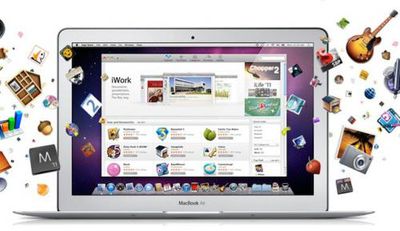 Cult of Mac claims
to have some details of how Apple will take advantage of NFC (Near Field Communications) technology in their future mobile devices. Unfortunately, their source can't specify when Apple will introduce the technology, but their source confirms that Apple is working with several iPhone prototypes with NFC built in. But beyond the expected financial payment system, Cult of Mac's source indicates that the NFC may also be used as a portable login system:
According to our source, who asked not to be named, when a NFC-equipped iPhone is paired with a guest machine, part of the users profile includes the apps theyve purchased through the Mac App Store. The icons for their apps appear on the remote Mac, but aren't downloaded, our source said.
Users will reportedly be able to launch apps which will be downloaded on demand. Documents can then be saved and synced back to MobileMe so you can access your documents where ever you are. Once the NFC connection is broken, the apps and files are deleted from the guest computer, leaving it untouched.
The system is somewhat reminiscent of the Home on iPod feature that was originally advertised for Mac OS X Panther, but pulled at the last minute. In that incarnation, your Home directory would be saved on your iPod and "When you find yourself near a Panther-equipped Mac, just plug in the iPod, log in, and you're "home," no matter where you happen to be."
Cult of Mac claims that these features will be rolled into Lion, though can't be certain it when it will be deployed, if ever.