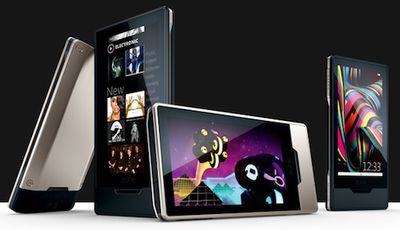 Bloomberg reports
that Microsoft is canceling future development of its line of Zune hardware devices, shifting the focus of Zune services to Windows Phone 7 smartphones.
Microsoft Corp. (MSFT) will cease introducing new versions of the Zune music and video-player amid tepid demand, helping the company shift its focus to mobile phones, according to a person familiar with the decision.
The company will concentrate on putting Zune software onto mobile phones such as those running Microsoft's Windows operating system, said the person, who declined to be identified because the decision hasn't been announced.
First introduced in mid-2006 as an answer to Apple's successful iPod line, the first Zune devices debuted later that year but never achieved substantial share in an MP3 player market that continues to be dominated by the iPod.
The company will reportedly continue to sell existing Zune devices, but will no longer develop new hardware for the line.