Apple Shifting A5 Production From Samsung to TSMC?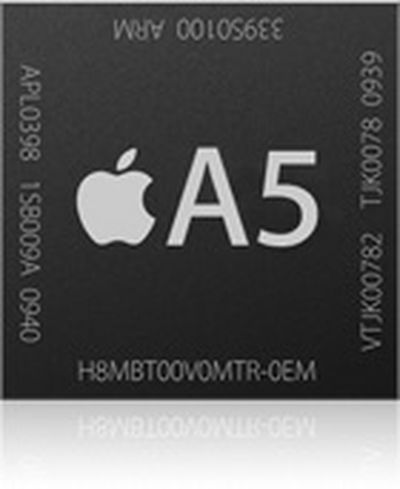 EE Times reports on recent rumors that Apple has parted ways with Samsung for production of the A5 chip used in the iPad 2, instead reaching an agreement with foundry Taiwan Semiconductor Manufacturing Company (TSMC).
Rumors are running rampant that Apple Inc. and Taiwan Semiconductor Manufacturing Co. Ltd. (TSMC) are expanding their foundry ties-a possible blow for Samsung Electronics Co. Ltd.
With little or no fanfare, Apple and TSMC have recently entered into a foundry relationship, sources said. As reported, TSMC will make the A5 dual-core processor on a foundry basis for Apple's iPad 2.
While the rumor had been initially reported by DigiTimes several weeks ago, it appears that the agreement may be more substantial than originally thought, spanning multiple generations of chips.
Apple will use TSMC's 40-nm process for the A5, according to a source. "Apple will also work with TSMC on 28-nm" processes, according to a source.
According to the report, TSMC offers the highest yields and capacity for the 40-nanometer process used for the A5, with the added bonus of Apple being able to shift production away from Samsung, which has become increasingly competitive against Apple's iOS products.
Just last month, a report surfaced indicating that Apple was set to become Samsung's biggest customer with $7.8 billion in contracts for 2011 for a variety of components for iOS devices. Shifting A5 production to TSMC appears to make technological sense for Apple, but also serves to make the company less reliant on Samsung, particularly in the key area of processor technology.