Verizon to Drop Unlimited iPhone Data Plans as Soon as This Summer [Updated]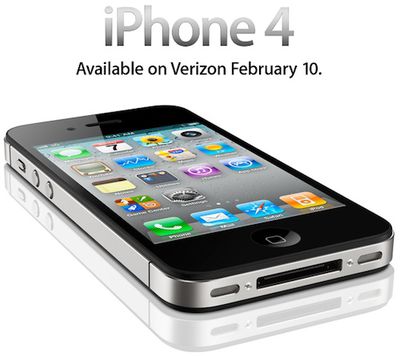 Bloomberg briefly reports
on comments from Verizon Chief Financial Officer Fran Shammo revealing that the carrier is planning to discontinue its unlimited data plan for the iPhone as soon as this summer.
The carrier, which began selling the iPhone last month, now offers a $30 unlimited data plan on the device. Such plans on the handset are "not a long-term solution," Shammo said on a conference call at the Morgan Stanley Technology, Media and Telecom Conference today.
The unlimited data plan had been positioned as a temporary offering as long ago as late January, before the device's launch, with Verizon Chief Operating Officer Lowell McAdam noting that it would disappear "in the not too distant future".
Existing Verizon customers are of course expected to be able to maintain their unlimited data plans at least through the end of their current contracts, although they may be able to switch to limited data plans at different price points if they so desire.
AT&T, which long offered unlimited data, made a similar shift to tiered data plans last June with the launch of the iPhone 4, although customers with unlimited data plans at the time of the transition have been able to keep their plans. The company has reportedly been offering some customers who had switched away from unlimited plans the option to switch back to unlimited in order to keep them from defecting to Verizon.
Update: Reuters has also filed a report on Shammo's comments, quoting him as saying the shift away from unlimited data plans would probably take place in "mid-summer".
"We will probably do that in the mid-summer time frame," Verizon Chief Financial Officer Fran Shammo said during a webcast of an investor conference.
Verizon Wireless kept its unlimited plan for its first iPhone customers as it "didn't want to put up a barrier" to consumers who wanted to try out the device on its network, the executive said.