Verizon Says Short iPhone Lines Due to Strong Online Sales, Staggered Rollout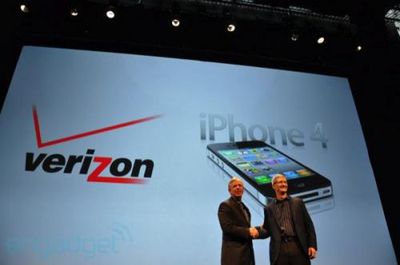 The Wall Street Journal reports
on an interview with Verizon Wireless CEO Dan Mead, who claims that
short lines
for the public launch of the Verizon iPhone were the result of an intentional effort to push sales to online distribution and to stagger availability, not due to poor sales.
Verizon first offered pre-orders of the phone to existing customers on Feb. 3, and then began selling it in stores one week later. Mr. Mead said the company staggered the launch of the Apple Inc. device in phases so that customers would have a smooth purchasing experience. "It was a conscious decision to spread the launch over three phases," said Mr. Mead.
Mr. Mead said more than 60% of iPhone sales occurred online. That heavy activity online contributed to short lines on launch day, which were noted by many news outlets. "If we had not done online, you would have seen a much different flow in the pictures," he said. In a few days, the company will double the number of stores that sell the iPhone, going from 4,000 to 8,000.
Mead declined, however, to announce specific sales figures for the Verizon iPhone, choosing to wait for the company's next earnings release to share numbers.
Mead also reported that Verizon expects Apple to offer devices compatible with the carrier's new 4G LTE network, although he declined to offer information on which product lines they might be and when they might be released.
"You'll see more coming from Apple on LTE," he said. "They understand the value proposition of LTE and I feel very confident that they are going to be a part of it."
The interview comes just as Consumer Reports announces that the Verizon iPhone possesses an antenna issue similar to that found on the original iPhone 4, although the strength of Verizon's network makes the issue less noticeable to users.