Apple Tops 2010 Film Product Placement Awards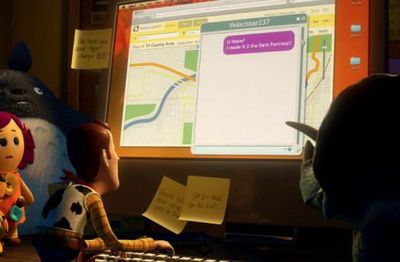 Branding website
Brandchannel
today
announced
the results of its annual Brandcameo Product Placement Awards, offering a look at the brands and products featured in the films that topped the U.S. box office in 2010. According to the survey, Apple topped the overall charts with its products appearing in 30% of the top films for the year.
Apple products appeared in 30% of all films that were number one at the US box office in 2010, outstripping product placements by any other single brand. Nike, Chevrolet and Ford all tied for second most, each appearing in 24% of top films. Sony, Dell, Land Rover, and Glock appeared in at least 15% of top films.
Apple-branded products appeared in more than one-third of all number one films at the US box office between 2001 to 2010 (making 112 of the 334 #1 films in America since 2001). That is second only to Ford (144 of 334) and well ahead of third place Coca-Cola (96 of 334).
But while Apple did manage to top the list in 2010, its performance has actually declined over the past few years from a high of nearly 50% in 2008 to 44% in 2009 to 30% in 2010. The report claims that the decline is a result of other computer and electronic brands stepping up their product placement efforts in emulation of Apple's success, with Sony's film studios even going as far as to virtually eliminate Apple products from its films, instead inserting Sony VAIO products whenever possible.
Apple also fared well in Brandchannel's reader survey of the most memorable product placements of 2010, topping the rankings with 25% of respondents citing Apple or one of its products.