Apple to Update iMac Alongside or Soon After MacBook Pro?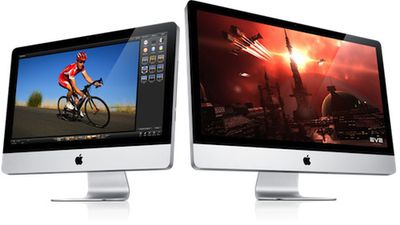 In a
report
touching on Apple's imminent MacBook Pro refresh widely expected to occur this Thursday,
DigiTimes
briefly suggests that Apple may also update its iMac line either alongside or soon after the notebook line's update. In addition, the iMac update may see a change in screen size offerings from the current 21.5- and 27-inch models.
In addition to notebooks, the supply chain sources also pointed out that Apple may also launch its new iMac along with its MacBook, and the company may also make some changes over the screen size to allow panel cutting to reach its optimization.
While Apple's MacBook Pro line is significantly overdue for an update based on past release intervals, the iMac line is just now approaching the end of its usual lifecycle, meaning that an update in the near future would not be out of line.
Apple's online stores are not, however, showing the same slippage of shipping estimates that have been popping up for the MacBook Pro line, suggesting that Apple either simply still has ample supply of the existing models even with an update coming in just a few days or will be scheduling the iMac update for a different date a bit further down the road.
Today's report also suggests that while the MacBook Pro update does appear likely to occur before the end of the month, significant volume production will not pick up until March. It is unclear whether such a production ramp will result in tight supplies in the first few weeks as pent-up demand for Apple's popular notebook line soaks up available supply.