Apple Posts iOS 4.2.6 Firmware for Verizon iPhone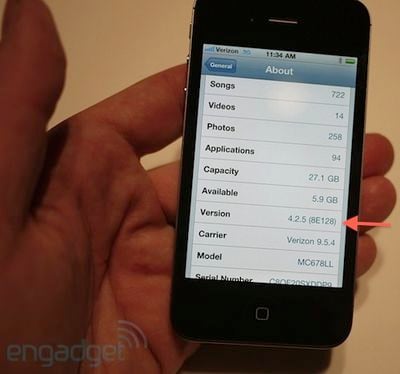 Apple today posted iOS 4.2.6 for the Verizon iPhone (iPhone3,3) to its site, preparing the way for users who will be receiving the phone in the next few weeks. The version checks in as Build 8E200.
The Verizon iPhone carried iOS 4.2.5 when it was demoed at the media event introducing the device earlier this month, so it appears that Apple has made some additional tweaks since that time.
- Direct link to iOS 4.2.6 for Verizon iPhone
No other iPhone or iPod touch models have received updated iOS versions with today's update.