Apple to Add Near Field Communication (NFC) Payments to iPad 2 and iPhone 5?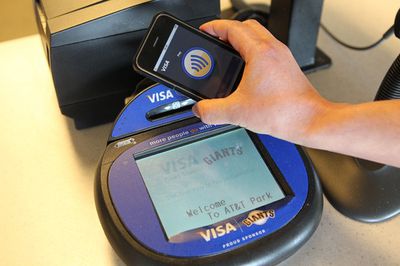 Bloomberg
claims that Apple will be incorporating NFC (Near Field Communication) hardware in the next iPhone and iPad. This feature would allow customers to use the iPhone and iPad to make purchases:
The services are based on "Near-Field Communication," a technology that can beam and receive information at a distance of up to 4 inches, due to be embedded in the next iteration of the iPhone for AT&T Inc. and the iPad 2, Doherty said. Both products are likely to be introduced this year, he said, citing engineers who are working on hardware for the Apple project.
Apple could potentially tie this payment system into people's existing iTunes accounts. It's described to allow customers to walk into a store and make payments directly from their iOS device. Apple may also incorporate loyalty rewards and credit system in iTunes as well. Other possibilities include using location based transactions to improve iAd targeting.
According to this source, Apple has already made prototype payment terminals intended for small businesses to scan NFC-enabled iPhones and iPads. These terminals could be subsidized or even given away to encourage adoption.
Apple has been hiring NFC experts as well as applied for several patents on the technology. A couple of previous reports have also pegged the next generation iPhone as having NFC technology built in.