Next-Generation iPad to Launch in the U.S. on April 2nd or 9th?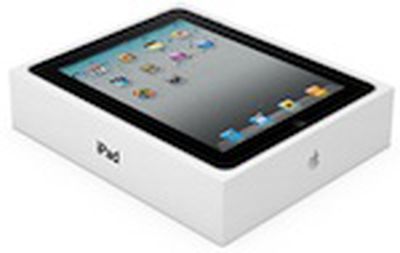 MacNotes.de reports that the second-generation iPad is currently scheduled to debut in the United States on one of the first two Saturdays in April: the 2nd or the 9th. (The report's headline states the 2nd or 7th, but the lead refers to "the first or second Saturday". The headline of the original German-language version correctly refers to the 9th. )
According to the report, the second-generation iPad will follow a release pattern somewhat similar to that of the original model, coming first to the United States for as long as three months until international launches begin in July. The new iPad is also said to be planned to be available only through Apple for up to the first six months of availability, with other retailers such as Wal-Mart and Best Buy having to wait until October to begin stocking the device.
Reliable sources told us about the upcoming launch of the Apple iPad 2: the first or second Saturday in April will see the first sales of Apples new tablet. The iPad 2 will sell US-only for three months, and Apple Store-only for up to half a year. In July, more countries will follow. Walmart, Best Buy and Co. maybe have to wait until October until they are allowed to sell Apples new tablets.
While an early April U.S. launch for the next-generation iPad seems reasonable given the release schedule for the original device, such delays in international availability and restrictions on third-party vendor availability would be very surprising given Apple's efforts to expand production capacity over the past year. Even the original iPad was available through both Apple and Best Buy at launch, and it would be odd for the company to have to backtrack on its recent expansions of availability to such major retail chains as Wal-Mart and Target.
The source for today's report also indicates that the next-generation iPad will ship with a "retina" display, USB port, and two cameras. The report clarifies, however, that the "retina" display will not be of as high a pixel density as on the iPhone 4, similar to claims made by Digg founder Kevin Rose last week after observers questioned his initial report on a "retina" display in the iPad.