Apple Eliminating Restocking Fees at Apple Retail Stores, Adding Personal Setup for Macs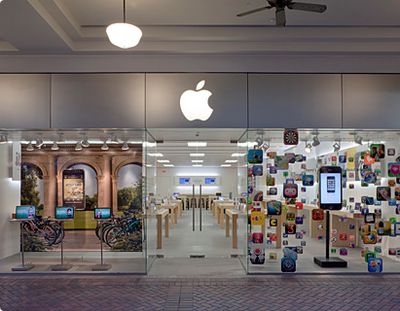 Apple retail stores held staff meetings this weekend to unveil a major new policy. 9to5Mac
reports
that Apple will be eliminating restocking fees at their Apple Retail stores.
Typically, when you return an opened product to an Apple Store you will be charged a 10% restocking fee. Well, come Tuesday, this will all be in the past as Apple is cutting restocking fees from their retail chain.
Meanwhile Apple will also begin offering personal Mac setup.
When you purchase a Mac at an Apple Retail store an employee will help you setup your e-mail accounts, walk you through the Mac App Store, setup an iTunes account for you, and show you the basic pointers of owning a Mac. Some stores will even have dedicated Mac setup stations.
Apple has previously offered personal setup for iOS devices, but is now extending this service for Macs, as well.
Both changes should help streamline purchasing and setup for new Mac owners. Apple has previously been charging a 10% restocking fee for Mac products. The changes are expected to kick on starting on Tuesday, January 11th.