Apple Confirms One Million Apple TVs Sold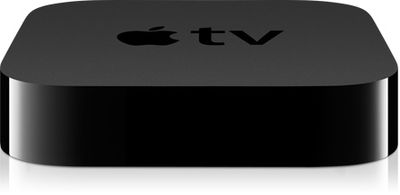 According to
All Things Digital
, Apple has
confirmed
that it has surpassed sales of one million units for the new Apple TV, which debuted in late September. The company had put out a
press release
last week stating that it expected to reach the milestone later that week.
Last Tuesday Apple said it expected sales of its next generation Apple TV to top one million units before Christmas. Today the company confirmed they did just that.
The timing of Apple's "pre-announcement" press release was seen by many as curious, with some speculating that the release was published to counter the previous day's news from competitor Roku that its sales had doubled since the launch of the Apple TV and that it expected to hit the one million milestone by the end of the year.