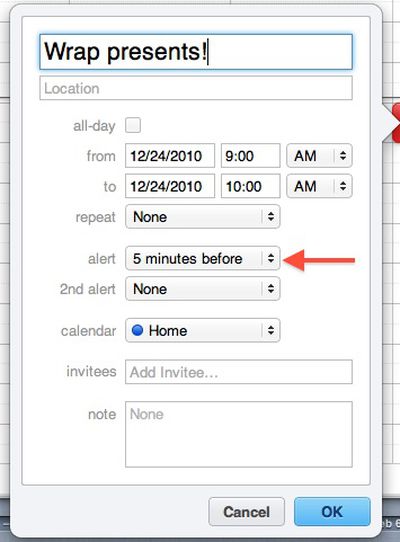 Apple yesterday
announced
that it has upgraded its MobileMe Calendar web application to support alerts reminding users of upcoming events.
The new MobileMe Calendar web application now includes the ability to set and edit alerts to remind you of upcoming events. Like the calendar alerts you can already set on iPhone, iPad, iPod touch, Mac, and PC (with Outlook), they will be displayed on whichever device you're using to remind you that an event is about to start. You will also receive the alerts on the web at me.com as long as you have the Calendar web application opened in a browser window or tab, even if you are viewing another web page.
Apple officially launched a revamped version of MobileMe Calendar in mid-October after several months of beta testing.