Mac App Store to Open January 6th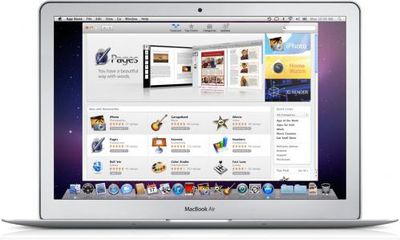 Apple today
announced
that the Mac App Store will open on Thursday, January 6th, launching in 90 countries and offering free and paid applications.
"The App Store revolutionized mobile apps," said Steve Jobs, Apple's CEO. "We hope to do the same for PC apps with the Mac App Store by making finding and buying PC apps easy and fun. We can't wait to get started on January 6."
As with the iOS App Store, developers of paid applications will receive 70% of revenue, while Apple keeps 30%.
Apple announced the Mac App Store at its "Back to the Mac" event in October, saying the store would launch for Mac OS X Snow Leopard users within 90 days. The January 6th opening date meets that schedule with two weeks to spare.