Apple Addresses Cinema Display Audio Issues With Firmware Update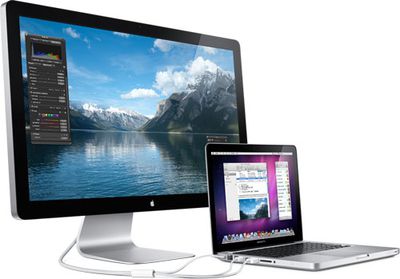 Apple yesterday released
LED Cinema Display Firmware Update 1.0
, addressing audio problems with the company's latest standalone display.
This Firmware Update addresses intermittent audio issues some users have experienced while using the 27-inch LED Cinema Display.
The updater application will be installed in the /Applications/Utilities folder and will be launched automatically. Please follow the instructions in the updater application to complete the update process.
Details of the issue are included in an associated support document:
You may notice that sound from an LED Cinema Display (27-inch) connected to a Mac intermittently becomes inaudible. In some circumstances, you may need to unplug the display and reconnect it or restart the Mac before the sound becomes audible again.
The update weighs in at 957 KB and requires either Mac OS X 10.6.4 plus the LED Cinema Display Software Update 1.0 or Mac OS X 10.6.5 or later.