Apple Releases Software Updates to Support New 27-Inch LED Cinema Display
Availability of Apple's new 27" LED Cinema Display appears imminent, as the company has just released several software updates to support the new display. The new display went on sale last Friday with estimated shipping times of 1-2 weeks, a timeframe that still holds for new orders as of today.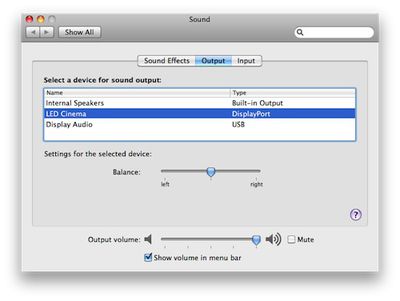 LED Cinema Display Software Update 1.0
weighs in at 75.79 MB and requires Mac OS X 10.6.4. According to a
support document
for the release, the update makes several tweaks to users' System Preferences options for the new display, including for ambient light sensor settings and for routing sound output to the display's speakers.
For Windows users, Apple has expanded its driver package for the Magic Trackpad to also include support for the new display. The update appears set to come in 32-bit and 64-bit versions, although all of Apple's pages have not yet been updated to properly reflect the revised version just now coming available.