Apple Releases Minor iOS 4.2.1 Software Update for New Apple TV [Updated]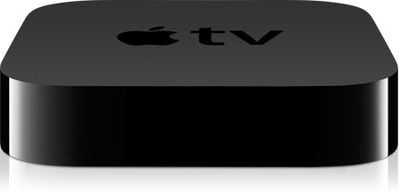 Apple today released a minor software for the new Apple TV, moving the device's operating system from iOS 4.2 Build 8C150 to iOS 4.2.1 Build 8C154. The update is live on Apple's servers and several users have reported seeing the update become available for their Apple TVs, although not all Apple TVs are yet seeing the new iOS version as available for download.
It is unknown at this time what changes are included in the update.
Apple released iOS 4.2.1 (Build 8C148) for the iPad, iPhone, and iPod touch on November 22nd, but the Apple TV's software update released the same day was only referred to as iOS 4.2 by Apple. Confusing things further is the fact that the Apple TV reports the previous software version as being "4.1", while we have heard that the new iOS 4.2.1 is referred to as software version "4.1.1" by the Apple TV.
Update: A support document notes that the software update resolves a pair of issues related to incorrect display resolutions and download performance.
- TV resolution fix: Addresses an issue that causes some high-definition TVs to incorrectly display at 480p.
- Download fix: Addresses an issue that may cause a movie or TV show to be re-downloaded.