NVIDIA/Intel Settlement Could Boost MacBook and MacBook Air Processor Speeds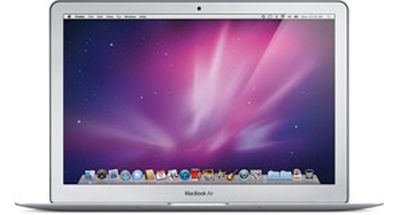 Bloomberg reported
last week that Intel and NVIDIA are in talks aimed at settling the legal dispute between the companies. The legal issues which began late last year
resulted
in NVIDIA exiting the chipset business pending a resolution of the disagreement.
The details of the settlement were not revealed but a resolution could be good news for Apple, as pointed out by ArsTechnica.
Apple had adopted NVIDIA's chipsets to power its MacBook and MacBook Pro line in late 2008 providing their laptop line a boost in integrated graphics performance. The licensing dispute, however, prevented NVIDIA from supplying the next generation chipsets for Intel's Nehalem processors. This restriction most likely affected Apple's decision not to use the new Nehalem/Arrandale chips in the new MacBook Airs and the 13" MacBooks.
However, the licensing dispute meant that Apple couldn't upgrade the processors in some of its most portable machines, including the 13" MacBook models and its ultraportable MacBook Air, without giving up the benefit of the graphics boost from NVIDIA's integrated graphics. This, in turn, has left Apple to continue using Core 2 Duo processors - based on a decidedly outdated architecture - paired with an updated NVIDIA 320M controller. Despite the fact the final product offers good performance, the use of the positively ancient Core 2 Duo still looks bad for a company that markets premium products and demands a premium price.
Essentially, when given the choice between a faster processor vs faster integrated graphics in its price and space constrained machines, Apple opted for faster video performance.
If Intel and NVIDIA are able to come to terms and NVIDIA is able to provide next generation chipsets, Apple may be able to offer both the latest Intel CPUs and NVIDIA integrated graphics chips across all their machines.