Old Navy Piloting iPod Touch-Based Checkout System
Just over a year ago, Apple began rolling out an iPod-based checkout system known as "EasyPay" in its retail stores. A few months later, it was reported that Apple was considering commercializing the system. The system has been marketed for some time now as Linea Pro by its creators, Infinite Peripherals, who offer it as a $499 accessory for the second- and third-generation iPod touch.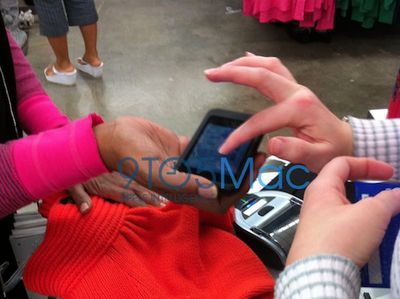 It is unclear how many other customers Infinite Peripherals has been able to sign on to the technology, but
9 to 5 Mac reports
that The Gap's Old Navy retail store chain has been piloting usage of the system, known there as "ZipCheck", in a few of its stores. According to the report, Old Navy is piloting one ZipCheck system per store, with some employees also carrying small wireless printers on their belts to quickly provide customers with receipts for purchases made through the device.