Mac OS X 10.6.5 Build 10H574 Seeded to Developers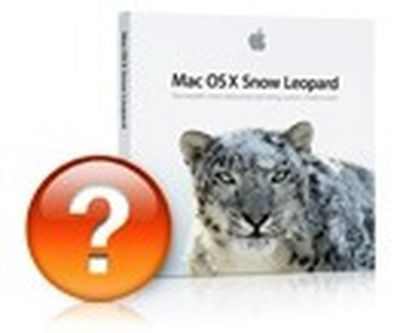 Apple continues to work on Mac OS X 10.6.5, issuing a new version known as Build 10H574 to developers today. Just this past Friday, Apple pushed out Build 10H571, with the build of increment of three since that time suggesting that Apple's engineers have likely been working through the weekend to prepare for a public release. No details on changes included in the latest build have yet been revealed.
The public release of Mac OS X 10.6.5 is expected to come nearly simultaneously with a release of iOS 4.2, as Mac OS X 10.6.5 is required to support certain aspects of the AirPrint functionality coming in iOS 4.2. The golden master of iOS 4.2 was issued to developers one week ago and is likely simply awaiting finalization of Mac OS X 10.6.5 before release.
Notably, Apple has already seeded its first developer build of Mac OS X 10.6.6 with hints that that version will be required for support of Apple's forthcoming Mac App Store. The early developer seed of Mac OS X 10.6.6 and the small file size (3.7 MB) suggest it will see only minor changes and may follow closely on the heels of Mac OS X 10.6.5.