Spotify Making Progress on Deals With U.S. Music Labels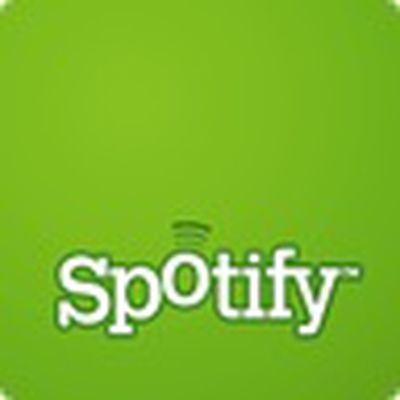 CNET reports that Swedish music streaming service Spotify appears to be getting closer to locking in deals with the major U.S. record labels that would allow the company to launch its free and paid services in the United States. Just yesterday, a rumor surfaced claiming that Apple was in early-stage negotiations with Spotify about an acquisition, but the claim was quickly denied by Spotify representatives.
Spotify is still without signed contracts to license music from any top label and there are still numerous points to be negotiated, but the company has never been closer to finalizing deals than now, said multiple sources with knowledge of the talks.
One of the ways that Spotify has stirred the labels is by offering big advanced money, the sources said. The amount could not be verified.
Spotify is also said to still be looking for ways to entice more users of its free service to upgrade to its paid premium service offering no ads, better music quality, and other features. The conversion rate is said to be below 10%, with record labels hoping to see that rate closer to 15%.
Spotify has already missed several U.S. launch date goals as it has struggled to convince labels that have seen many music startups fail to buy into its strategy. The company is currently racing to meet its latest goal of a U.S. launch by the end of 2010. Spotify has also reportedly had to deal with Apple's own efforts to torpedo the U.S. deals by arguing that the service would be a losing proposition for all sides of the digital music industry.