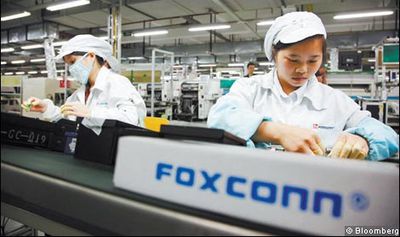 CENS reports
that Apple's iPhone manufacturing partner Hon Hai (parent company of Foxconn) has won a share of the production contract for the CDMA version of the iPhone 4, rumored for release early next year.
The sources noted that Apple's order for the CDMA iPhone 4 has been shared evenly between Hon Hai and its Taiwanese peer Pegatron Corp., with Hon Hai's shipment of the device projected at 15 million units for 2011. Apple will launch the phone in early 2011 in cooperation with a couple of telecom companies as Verizon and China Telecom, in a bid to further boost its smartphone market share through exploring the CDMA segment.
A number of reports had indicated as long ago as February that Pegatron would be solely responsible for the CDMA iPhone 4, with Foxconn retaining the contract for the GSM version available today.