AT&T Prepares for Loss of iPhone Exclusivity as Subscriber Base Approaches Verizon's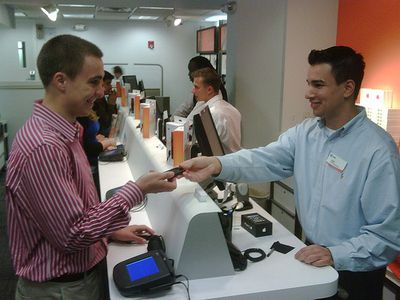 Bloomberg reports
on AT&T's preparations for the loss of iPhone exclusivity in the United States, which has been claimed by some sources to be coming at the end of the year. According to the report, AT&T's recent announcements regarding the addition of a plethora of new Android and Windows Phone 7 handsets is being accompanied by a significant retraining of its staff to handle the shift from the iPhone focus to a broader platform of offerings.
AT&T Inc., facing the possible loss of its hold on the iPhone, is adding handsets at an accelerating clip and retraining store staff to help reduce reliance on its top-selling smartphone during the holidays.
The company's lineup this year will have ballooned by about 10 smartphones ahead of the holiday season to more than 20, including ones running Microsoft Corp. and Google Inc. software. Yesterday, AT&T reported the effort is showing early success, saying more than half of new customers chose a device other than the iPhone last quarter, up from 36 percent a year earlier.
The shift comes just as AT&T approaches Verizon's subscriber base. AT&T announced yesterday that it had ridden the strength of the iPhone 4 to a net gain of 2.6 million subscribers during the third quarter, giving the company a total of 92.8 million subscribers. Verizon, meanwhile, added just under 1 million new subscribers to reach 93.4 million customers.