Civilization V Coming to Mac Very Soon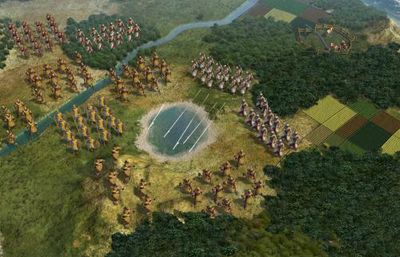 Last month Firaxis Games/2K Games launched
Civilization V
for Windows to
strongly positive reviews
.
In Civilization V, the player leads a civilization from prehistoric times into the future on a procedurally-generated map, achieving one of a number of different victory conditions through research, diplomacy, expansion, economic development, government and military conquest.
Civilization has been an incredibly popular game franchise that dates all the way back to 1991. As of 2008, the franchise has been said to have sold over 8 million copies.
We've received reliable word that Civilization V for the Mac is due very soon -- likely in the coming weeks. Up until now, Mac gamers have been left wondering if and when we'd be getting a version of Civilization V for ourselves. Civilization IV, for example, had made its way to the Mac platform but not for nearly a year after the original PC release. It seems the Mac is finally starting to achieve some improved parity with major gaming releases.