Steve Jobs Ranked as 42nd Richest American With Net Worth of $6.1 Billion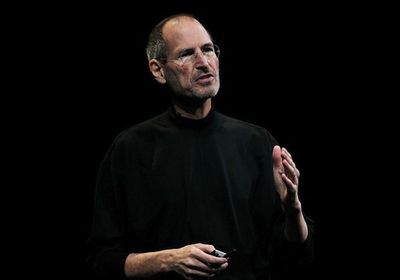 Forbes
has released its annual list of the 400 richest Americans, and Apple CEO Steve Jobs checks in in
42nd place
with a net worth of approximately $6.1 billion. Jobs gained $1 billion in net worth over
last year's calculations
, but moved up only one position in the rankings.
In January he unveiled Apple's iPad tablet amid a media frenzy; the device has so far beaten the hype with more than 3 million sold since April. In May Apple's market cap overtook Microsoft's to become the most valuable tech company in the world. Despite a super-publicized antenna problem, Apple's latest iPhone sold 1.7 million units 3 days after launch. Majority of fortune comes from Disney; as largest shareholder owns about $4.4 billion of stock. Reed College dropout founded Apple 1976.
Jobs' new net worth of $6.1 billion appears to be his highest to-date after a brief dip last year from highs of $5.7 billion in the 2007 and 2008 surveys.

Microsoft founder Bill Gates remains at the top of the list for the 17th consecutive year with a net worth of $54 billion, up $4 billion from last year but still below his recent high of $59 billion in 2007. The report also notes that Gates has poured $28 billion into charity, primarily through the Bill & Melinda Gates Foundation.