VLC for iPad Rolling Out to App Stores Around the World, iPhone Version Under Development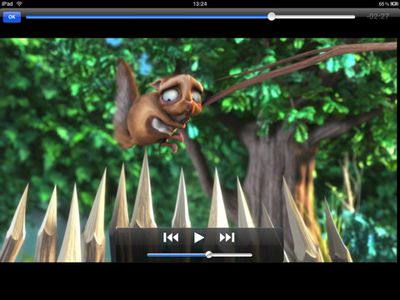 Earlier this month, we
noted
that an iPad version of the popular VLC media player had been created and submitted to Apple for inclusion in the App Store.
Early previews
of the application suggested that the application would be a solid and versatile offering despite a few limitations.
The application's developers, Applidium, now report that VLC Media Player for iPad has been accepted and has begun to roll out to App Stores around the world, making its first appearance in the New Zealand store.
After 2 weeks of review, VLC for the iPad is eventually available on the AppStore! The release date is set to Tuesday, Sept. 21, so depending on your timezone, it should be available pretty soon.
Users will be able to find VLC Media Player at the following link once it becomes available in their local App Store:
Applidium also announced that it has begun working on a version of VLC for the smaller screen of the iPhone and iPod touch. No release date for the iPhone version is yet known.
Update: VLC Media Player now appears to be available worldwide.