Mac OS X 10.6.5 Build 10H542 Seeded to Select Developers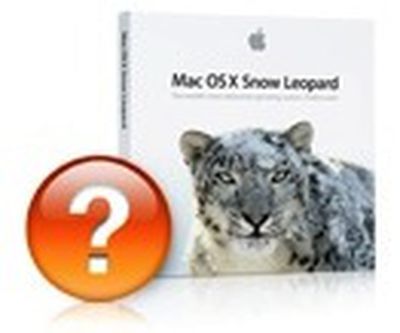 MacRumors has received word today that Apple has seeded yet another version of Mac OS X 10.6.5, termed Build 10H542, to select developers. According to those familiar with the release, the new build offers the following improvements:
- improve reliability with Microsoft Exchange servers
- resolve a delay between print jobs
- address a printing issue for some HP printers connected to an Airport Extreme
- resolve an issue when dragging contacts from Address Book to iCal
- address an issue where dragging an item from a stack causes the Dock to not automatically hide
- add SSL support for uploading files to iDisk
- resolve an issue with Wikipedia information not displaying correctly in Dictionary
- improve performance of MainStage on certain Mac systems
- resolve spacing issues with OpenType fonts
- improve reliability with some Bluetooth braille displays
- resolve a VoiceOver issue when browsing some web sites with Safari 5
- address stability and performance of graphics applications and games
Apple's most recent developer seed of Mac OS X 10.6.5 before today was Build 10H535, released to the general Mac OS X developer community on September 2nd. Apple had generally been sticking to a weekly release cycle for new builds, and it is unclear why this build has seen a longer interval since the previous release. It is possible that Apple has been devoting its developer resources primarily to iOS 4.1 since its announcement on September 1st and public release last week, but such a conclusion is merely speculation at this point. A public release date for Mac OS X 10.6.5 remains unknown.