iPod Nano and Touch In Stores Tomorrow, Early Reviews
We've heard that the new iPod nano and iPod Touch will be arriving in Apple retail stores tomorrow, and the first reviews are starting to filter in.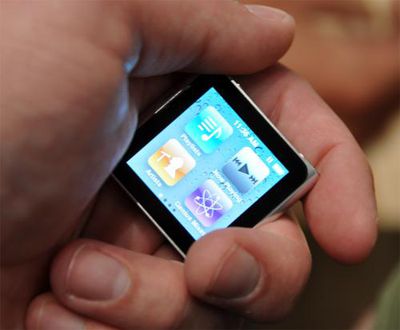 The iPod nano is the most dramatically different device in Apple's lineup. The nano embraces a fully multi-touch interface rather than the familiar click-wheel of previous models.
Engadget seems to think
that the move is a positive one:
While that screen is small, it's not hard to get around in, and the touch response seemed about as tight as it is on the new touch or iPhone. Multitouch rotation worked just fine, and in general use, moving from place to place with the new nano was considerably faster than on previous models. Overall, we think the design is a big step forward for this line of players.
While the nano resembles iOS, Apple has said it is not actually running their mobile operating system and was simply made to resemble it. Macworld agreed that many tasks (scrolling, flipping between photos) were much improved with the multi-touch display over the click wheel, but noted some inconsistencies in the interface due to the small size of the display.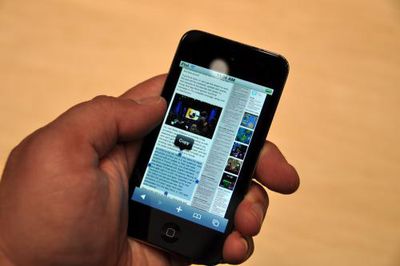 The iPod Touch finally gets many features that were previously iPhone-exclusive. This includes a front and back camera, gyroscope, A4 processor, Retina display and vibrate function. The new iPod Touch apparently doesn't have quite the same high quality IPS display as the iPhone 4, but in real world terms,
Engadget
claims the difference isn't concerning. Overall, it seems the upgrades are not surprising if you have any familiarity with the current iPhone. The new iPod Touch does come with iOS 4.1 already installed, and we expect Apple to release it for existing hardware sometime tomorrow.
PCMag, USA Today and CNet have further reviews of the iPod Touch.