Netflix App Now Supports iPhone and iPod Touch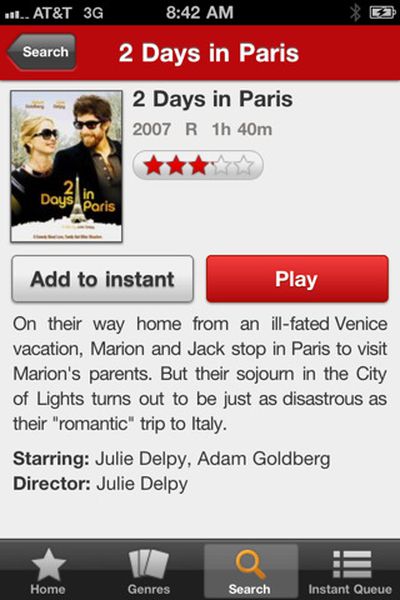 As promised,
Netflix
has finally updated their App Store app [
iTunes Link
] to support the iPhone and iPod Touch in addition to the iPad.
Get Netflix on your iPad, iPhone, or iPod touch. Just download this free app and you can instantly watch TV shows & movies streaming from Netflix.
- It's part of your Netflix unlimited membership. Not a Netflix member? Start your FREE trial today.
- Watch as often as you want
- Resume watching where you left off on your TV or computer
- Browse movies and manage your instant Queue right from your device
Netflix originally launched the app for the iPad-only and later revealed that the App would come for all iOS devices.
The popular app allows iOS device owners to stream video directly from Netflix. The service does require a Netflix subscription which starts at $8.99/month. The iPhone App seems to support streaming over both Wi-Fi and 3G.