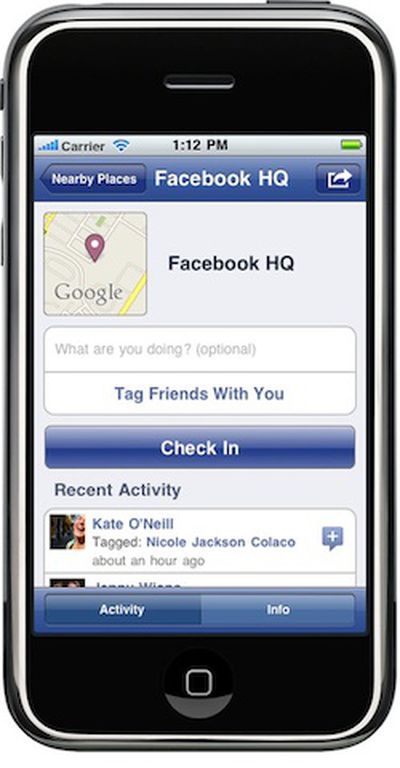 Facebook yesterday
announced
the launch of its new
Places
geolocation feature that allows users to "check-in" and tell others where they are at any given time.
Ever gone to a show, only to find out afterward that your friends were there too? With Places, you can discover moments when you and your friends are at the same place at the same time.
You have the option to share your location by "checking in" to that place and letting friends know where you are. You can easily see if any of your friends have also chosen to check in nearby.
Facebook's iPhone application has been updated to support the new Places feature, while users on other devices supporting geolocation and HTML5 can utilize Facebook's touch-optimized mobile site. Places availability is currently limited to the United States, but support for additional countries and mobile platforms is planned for the near future.
Update: Apple has just posted yet another update to the Facebook application, version 3.2.1. The description simply lists "bug fixes" in the list of changes, but users might want to make sure they update again if they updated earlier today for the "Places" functionality that arrived in version 3.2.