UK Carrier Claims No White iPhone 4s Until 'End of the Year'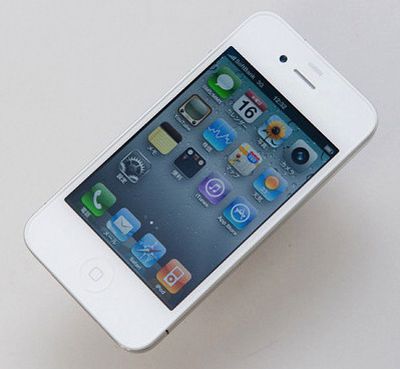 TiPb reports
that UK wireless carrier Orange has been emailing customers to notify them that availability of white iPhone 4 models is not expected "until the end of the year", encouraging them to consider a black model instead while continuing to offer notification when the white models do arrive.
We wanted to let you know that there won't be any white iPhone 4's in the UK until the end of the year.
If you're happy to wait another few months we'll let you know as soon as they're back in stock.
want an iPhone 4 now?
Alternatively, if you want it now, click here or visit your local Orange shop to get the iPhone 4 Black 16GB or 32GB today.
It is unclear whether Orange has received official word from Apple that supplies should not be expected until the end of year or if the carrier is simply basing its claim on Apple's public disclosure of a launch delay until "later this year". Regardless, many potential white iPhone 4 customers have been holding out hope that the device might make its appearance sooner rather than later.
It is also unclear whether Apple would stagger white iPhone 4 launches as it has with other iPhone models and the iPad. In such a case, the United States would presumably be the first country (or in the first group of countries) to see a launch, and so it is unknown whether Orange's "end of the year" claim would apply to all markets.
Apple has not officially acknowledged the reason for the white iPhone 4 delay other than citing manufacturing challenges. Some sources have claimed that Apple is experiencing problems with non-uniform application of the white paint leading to light leakage from the device's backlight through its back and at seams.