CDMA-Based iPhone 4 at 'Engineering Verification Test' Stage?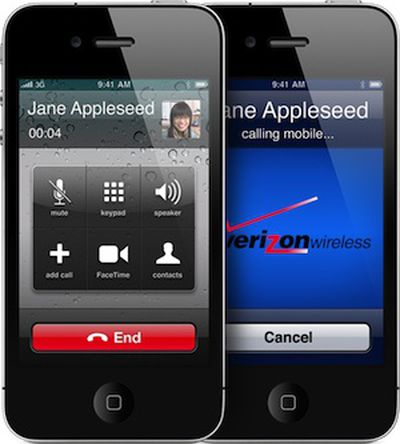 Daring Fireball
's John Gruber has penned an
interesting piece
about Apple's CDMA-based iPhone 4 that has been rumored to be coming to Verizon as soon as this coming January. According to Gruber's sources, the device, which carries an internal code name of "N92", has reached the "engineering verification test" (EVT) stage of development, the point at which prototypes are moving through the final steps of the testing process to ensure that they function as intended.
I don't know anything about negotiations with Verizon, and I doubt anyone does other than the highest-level executives at both companies. But I do know that engineering-wise, the wheels are turning on N92, the CDMA variant of the iPhone 4. It's certainly not in production yet, and hasn't reached DVT status (device verification test - like Gray Powell's infamous stolen unit), but it is, a few little birdies claim, at EVT (engineering verification test). That's one step below DVT, which is one step below production. So it's right about where you'd think it would be if it were scheduled to go on sale in January. The CDMA iPhone is no longer a cold storage, keep-it-alive-just-in-case-we-need-it project.
Gruber qualifies his statement by acknowledging that a CDMA iPhone is not yet a "sure thing", and even if so, not guaranteed to be coming to Verizon, citing Sprint or other international CDMA carriers as potential partners for the device.
He also notes that now is about the time that Apple will have to begin committing to full-scale production for such a project if it is planning a January launch as rumored, and consequently leaks are likely to begin appearing from Apple's manufacturing partners who need to be brought on board. Increasing claims in recent days have been suggesting just that, providing the best evidence yet that a CDMA iPhone may finally be becoming a reality.