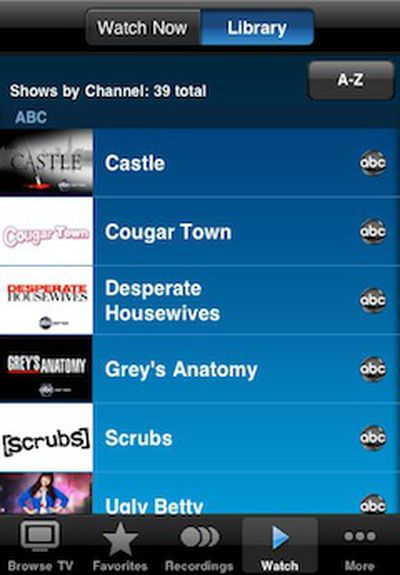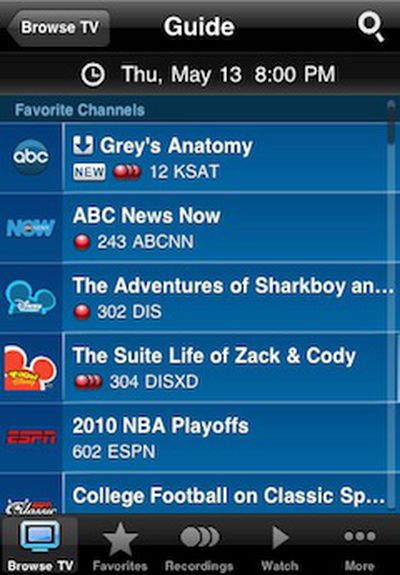 AT&T today
announced
the launch of its revamped and renamed
U-verse Mobile
application [
App Store
], bringing customers of the company's U-verse television service the ability to not only schedule DVR recordings remotely but also to download selected TV content for viewing on their iOS devices.
U-verse Mobile replaces the popular Mobile Remote Access for iPhone app and incorporates the ability to browse the U-verse TV program guide, view program descriptions, schedule and manage your DVR recordings, while adding the ability to download available episodes over any Wi-Fi connection, and watch them in full-screen mode on your iPhone from anywhere. U-verse TV customers already enjoy the flexibility of remote DVR management. More than 100,000 U-verse TV customers use the Web and Mobile Remote Access apps every month.
"We're making it possible for you to watch TV shows on your iPhone at no extra charge. It's just one more valuable and innovative feature available on U-verse TV," said David Christopher, chief marketing officer, AT&T Mobility and Consumer Markets. "Our U-verse multi-screen promise is now a reality for millions of U-verse TV customers, with content available on U-verse TV, U-verse Online, and today, U-verse Mobile. No cable provider comes close to matching the cross-platform experience we're delivering today, and we'll continue to add unique features that further integrate these screens."
The new download service is available to customers subscribing to AT&T's U300 package or higher. Content is currently available from "several popular networks" with more networks to be added over time.
AT&T's U-verse application launched a little over a year ago and offered remote DVR scheduling. The company had been rumored to be working on a more substantial integration of U-verse with the iPhone. But even now, users are restricted to downloading content from AT&T's mobile library of shows rather than direct live integration with the customer's DVR.