The Beatles and Apple Still Unable to Reach iTunes Distribution Deal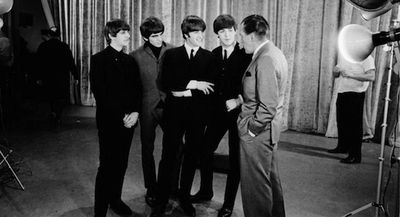 It seems that little has changed in the three months since the
last update
on negotiations between Apple and The Beatles to bring the legendary group's music to the iTunes Store, as John Lennon's widow Yoko Ono
claims
that there are still hurdles to overcome and that fans should not expect a resolution anytime soon.
"(Apple CEO) Steve Jobs has his own idea and he's a brilliant guy," Ono, the 77-year-old widow of John Lennon, told Reuters. "There's just an element that we're not very happy about, as people. We are holding out.
"Don't hold your breath ... for anything," she said with a laugh.
Ono declined to offer details on the sticking points in the negotiations, but noted that her concerns were not necessarily shared by Paul McCartney, Ringo Starr, and Olivia Harrison, George Harrison's widow. McCartney's comments earlier this year seemed to pin the blame on record label EMI, but Ono suggests that there may be a more fundamental disagreement between at least herself and Apple.
Apple and The Beatles have had an interesting relationship over the years, between their continued inability to come to an agreement for digital distribution of the band's music to a dispute over Apple's name, which came into conflict with The Beatles' holding company Apple Corps in multiple trademark disputes dating back to the late 1970s. While earlier agreements had resulted in Apple agreeing not to enter the music industry, the development of the iPod and iTunes again raised the ire of Apple Corps, leading to a lawsuit and eventually a revised trademark agreement that saw Apple acquiring all of the disputed "Apple" trademarks and licensing a portion of them back to Apple Corps for future usage.