Apple Preparing to Seed Developer Builds of Mac OS X 10.6.5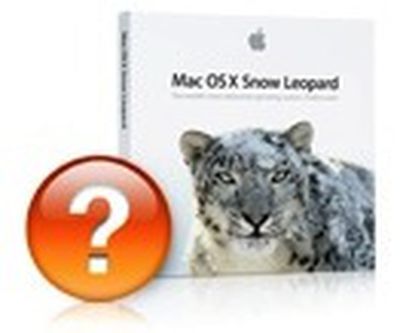 MacRumors has received word that Apple is gearing up to begin seeding certain developers with builds of Mac OS X 10.6.5, the fifth maintenance release for Mac OS X Snow Leopard. While the release has undoubtedly been under development for some time, only now is it approaching a state where it is ready for testing by third-party developers. Through the testing program, Apple will gain feedback on areas where it has made changes as well as other areas requiring its attention, allowing the company to tweak things until it is satisfied enough to make a public release of the update.
The length of time any one update spends in developer testing is highly variable, and thus we do not yet have an estimation of when Mac OS X 10.6.5 might become available to the general public. We do believe, however, that the first developers to get their hands on the testing builds may see something later this week.
Mac OS X 10.6.4 was released in mid-June and brought fixes for a number of issues.