Apple Donates MacPaint Source Code to Computer History Museum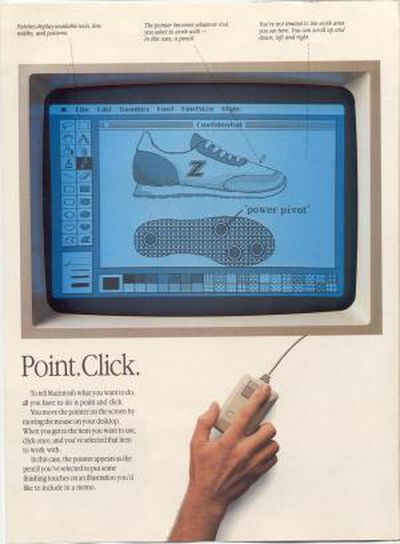 Businessweek reports
that Apple has donated the original source code for MacPaint to the
Computer History Museum
.
Released in 1984 with the Mac, it is fondly remembered not only by those who used it, but also by computer scientists for numerous first-of-a-kind innovations. Those who spend a lot of time using Adobe Photoshop constantly use such features as the lasso tool for selecting non-rectangular shapes, and the paint bucket for filling closed areas with a pattern, and later, color. Both first appeared in MacPaint. The program was unique at the time for its ability to create graphics that could then be used in other applications.
MacPaint was part of the original Macintosh launch back in 1984 and was featured prominently in its advertising. The screenshot above was from an 18 page advertising brochure that was circulated with Time and Newsweek in December, 1983. The ad introduced the concept of using a mouse to click on the screen, and MacPaint was featured as an example application utilize the windows/mouse interface.
The MacPaint source code is now available and clocks in at 5,822 lines of Pascal and 3,583 lines of 68000 assembly. Apple's early QuickDraw library was also released as 17,101 lines of 68000 assembly.