Apple Reportedly Paying Out $150 Bonuses to Certain iPhone 4 Launch Day Retail Store Employees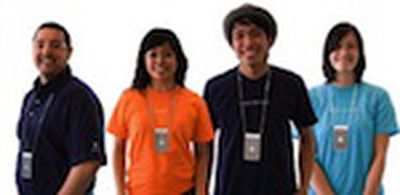 ifoAppleStore reports that Apple has decided to pay out bonuses of $150 to its retail store employees who worked the iPhone 4 launch day, at least in the U.S. But there appears to be a catch: Eligible employees have to have worked at least 12 hours on that day, far in excess of the normal workday.
The company wasn't able to give store employees a free iPhone 4 back in June because of severely constrained supplies of the smartphone. However, the company did allow employees to reserve an iPhone 4 in the days before the launch, and pay with their own money. Apparently that gesture wasn't enough to stem some grumbling among store employees. Now, sources say, Apple will hand out $150 bonuses to those who worked at least 12 hours on iPhone launch day, which could presumably be used to help pay for a new iPhone.
It is unknown what percentage of retail store employees will qualify for the bonus, although it is likely that many of them signed up for extended hours on that day given Apple's need for an "all hands on deck" presence to assist with the crowds.
The report also notes that the bonuses will qualify as taxable income, reducing their final value by a significant amount. Had Apple been able to provide employees with "free" iPhones, however, they too would have been subject to tax on their value.