AppleCare Training Document on iPhone 4 Signal Issues Revealed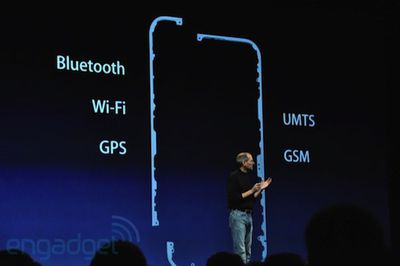 Boy Genius Report claims
to have received a copy of Apple's internal training documentation for assisting its AppleCare staff with handling customer complaints regarding iPhone 4
signal issues
.
The document instructs AppleCare representatives to work with the customer to diagnose the problem, but that issues appearing when the iPhone 4 is held at the lower left corner or the iPhone 3GS is held at the bottom right side should be addressed by either holding the phone differently or using a case or bumper.
Clearly Apple is taking the position that nothing is wrong with the antenna, although that's not surprising since most companies will never willingly admit their flagship product is potentially suffering from an unfixable flaw. But does anyone else find it interesting, if not troubling, that there is no mention of an impending software fix?
Apple's guidelines also push the "positioning statements" to be used by representatives, claiming that the iPhone 4 has better overall antenna performance than the iPhone 3GS and that almost any mobile phone will experience similar issues. Finally, representatives are instructed not to promise free bumpers to customers experiencing the issue, although a number of users have already reported receiving bumpers from Apple as a means of addressing the signal issues.