Apple Announces Three Million iPads Sold in 80 Days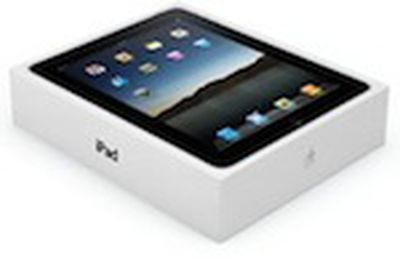 Apple today announced that it has sold three million iPads in the 80 days since the device launched in the United States with Wi-Fi-only models on April 3rd.
Apple today announced that it sold its three millionth iPad yesterday, just 80 days after its introduction in the US. iPad is a revolutionary and magical product that allows users to connect with their apps, content and the Internet in a more intimate, intuitive and fun way than ever before.
"People are loving iPad as it becomes a part of their daily lives," said Steve Jobs, Apple's CEO. "We're working hard to get this magical product into the hands of even more people around the world, including those in nine more countries next month."
The press release also cites over 11,000 iPad-specific applications now available in the App Store.
Apple just three weeks ago announced that it had crossed the two-million threshold for iPad sales. The company is also gearing up for its next round of international iPad launches set for next month, with the device set to go on sale in Austria, Belgium, Hong Kong, Ireland, Luxembourg, Mexico, Netherlands, New Zealand and Singapore. Pricing and pre-order information for those countries is yet to be announced.