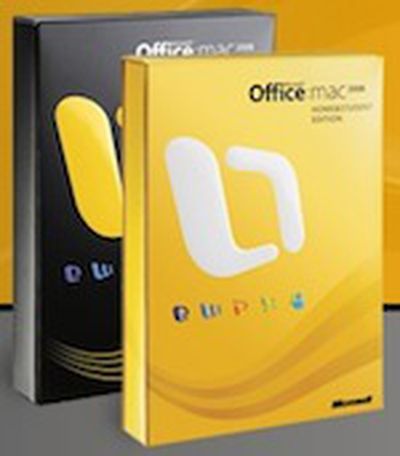 Microsoft yesterday released a set of updates for users of its Office for Mac productivity suite, bringing security and performance fixes to Office 2008 and 2004, as well as a pair of ancillary updates.
- Microsoft Office 2008 for Mac 12.2.5 Update (332.8 MB): The update addresses security issues and fixes issues with the custom dictionary functionality that prevent users from adding entries in different languages.
- Microsoft Office 2004 for Mac 11.5.9 Update (9.7 MB): The update includes fixes for security vulnerabilities in Excel.
- Open XML File Format Converter for Mac 1.1.5 (45.1 MB): This update offers a security fixes and provides compatibility with the updated Office 2008 and 2004 versions for Microsoft's tool that allows documents saved in the new Office 2007/2008 formats to be opened on earlier versions of Office.
- Microsoft Entourage 2008 for Mac, Web Services Edition (64.3 MB): Changes included in this update are unclear, as the description is identical to earlier versions of Entourage 2008 Web Services Edition.