Taiwanese site Apple.pro is continuing to receive images of parts for the claimed next-generation iPhone, this time posting a picture of the headphone jacks for the device in both black and white.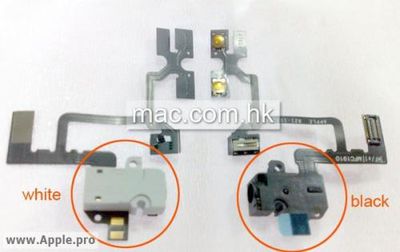 Always looking out for aesthetics, Apple has utilized separate black and white headphone jacks for its existing iPhone models in the respective colors, maintaining the consistency of appearance even for the small amount of the interior of the jack visible in the absence of connected headphones.


Maintaining this consistency in the next-generation iPhone would appear to be less important given that the headphone jack is located on the aluminum edge of the handset rather than in the colored back wrapping around the edges found in existing models, but Apple appears to be continuing to match headphone jack colors to those of the handsets.