Scribd Abandoning Flash for HTML5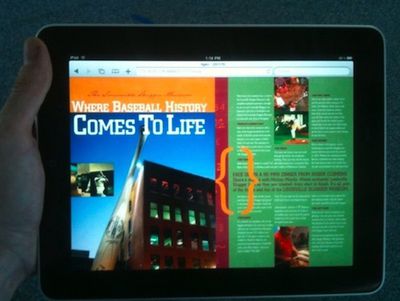 TechCrunch reports
that social document sharing and publishing site
Scribd
has announced that it is scrapping its current Flash-based system for one based on HTML5.
Scribd co-founder and chief technology officer Jared Friedman tells me: "We are scrapping three years of Flash development and betting the company on HTML5 because we believe HTML5 is a dramatically better reading experience than Flash. Now any document can become a Web page."
Instead of displaying documents in a Flash-based box, Scribd's content will become large webpages viewable directly in the browser and will offer bookmarking support to assist with long documents. The move to HTML5 will obviously also make content compatible with devices such as the iPad that do not support Flash.
Scribd's currently uses a Flash player much like YouTube's to allow people to upload and view documents on the Web. But with HTML5 standards now making their way through not [sic] browsers, there is little reason to do that. "Right now the document is in a box," says Friedman, "a Youtube-type of experience. There is a bunch of content and a bunch of stuff around it. In the new experience we are taking the content out of the box."
According to the report, Scribd is rolling out HTML5 versions of 200,000 of its most popular documents today as it begins the switch for its complete library, which numbers in the tens of millions of documents.