Apple Launches iTunes Store Movie Downloads in France and Ireland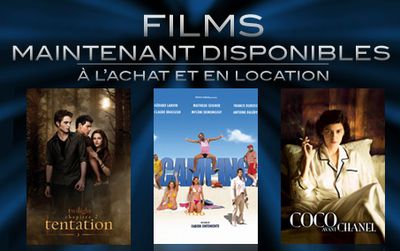 Apple today announced the launch of movie downloads for its iTunes Stores in
France
and
Ireland
. The offerings include both purchases and rentals and come from major studios such as 20th Century Fox, MGM, Paramount, Sony, Universal, Disney, and Warner Brothers, as well as smaller European-focused studios.
iTunes movies start at €7.99 for catalog title purchases, €9.99 for recent releases and €13.99 for new releases. iTunes Movie Rentals are €2.99 for library title rentals and €3.99 for new releases, and high definition versions are priced at just one euro more.
Apple's movie rental program allows users 30 days from the time of payment in which to watch content, although once a movie has been started, customers have 48 hours to complete their viewing.
Apple launched movie purchases through the iTunes Store in the U.S. with Disney in late 2006, and has expanded both its content and geographic reach over the years. iTunes Store movie rentals first appeared in the U.S. in early 2008.