AT&T Continues to Delay U.S. iPhone Tethering Due to Concerns About Network Performance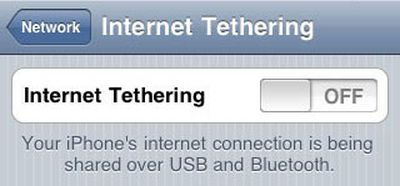 Despite including internet tethering as a feature in iPhone 3.0, U.S. AT&T customers have yet to have the feature enabled.
Engadget got a comment
from AT&T about the absent feature. The response cites high traffic usage that could hamper network performance:
iPhone tethering has the potential to exponentially increase traffic, and we need to ensure that we're able to deliver excellent performance for the feature - over and above the increases in data traffic we're already seeing - before we will offer the feature.
Tethering is the process of using your iPhone as a wireless internet modem for your other devices such as your laptop.