Next-Generation iPhone to Go on Sale During WWDC?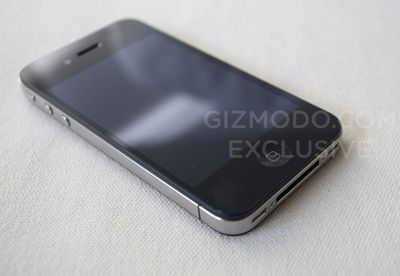 Mashable reports
that Apple may be planning for the next-generation iPhone to go on sale immediately after an introduction at the company's
Worldwide Developers Conference (WWDC)
scheduled to begin on June 7th.
Over the last two years, Apple has revealed both the iPhone 3G and the iPhone 3GS at WWDC. However, the release of the actual iPhone hardware has traditionally come a few weeks after the announcement. Our sources say that Apple may break that tradition this year by shortening the timetable.
An AT&T block on employee vacations for the month of June has suggested that we may see a launch sometime that month, but most observers expected that it would come later in the month.
Today's report notes that while Apple may be planning for an iPhone launch coinciding with WWDC, other factors may yet make the goal impossible. If the report's sources are correct, however, Apple will be moving the iPhone launch up as close as possible to that date.
Apple's WWDC scheduling for this year remains somewhat of a mystery. Early hints suggested that Apple might have been planning a late June timeframe for the conference, but Apple delayed announcement of the conference details well beyond its usual February or March window. Speculation has surfaced about whether Apple has been working behind the scenes to move up the conference and the next-generation iPhone launch after an Apple employee lost a testing version of the device in March. The device surfaced early last week in the hands of Gizmodo.