Apple Preparing to Issue Developer Seeds of Mac OS X 10.6.4?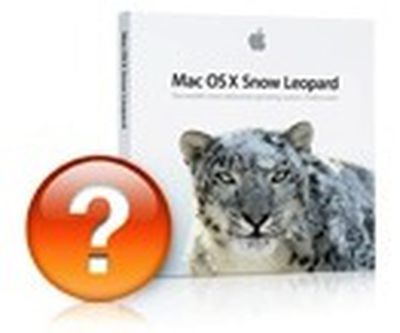 iPhone in Canada reports that Apple is set to begin seeding builds of Mac OS X 10.6.4 to developers in the near future, moving development forward on the next maintenance release for Snow Leopard.
This week, in less than a month later since the last OS X release, Apple seems to be pushing forward with plans to update Snow Leopard. We have received reports that Apple is preparing to begin testing of the next main revision of Snow Leopard, version 10.6.4.
Apple began seeding the now-current Mac OS X 10.6.3 to developers in early January, but it remained in that stage of testing and refinement for nearly three months before being released to the public in late March. Apple's timeframes for developer seeds can be highly variable, however, and we are thus unable to predict when Mac OS X 10.6.4 might make its public appearance. Mac OS X 10.6.2, for example, spent only about a month in its developer testing phase.