There's Still Another Prototype iPhone in the Wild
After all the drama behind the leaked next generation iPhone, it's interesting to note that there still appears to be at least one more next-generation iPhone still in the wild. When the story first broke over the weekend, there was another set of images that depicted a very similarly designed phone: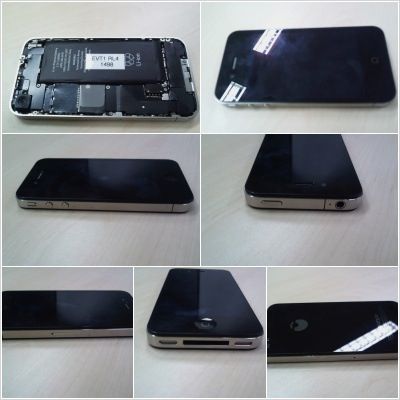 These images were posted by a Chinese user's twitter account back in February. The design of this phone and the leaked prototype iPhone are practically identical -- but not entirely so. A close look at the bottom of the phones show some clear differences:

The left image reflects the original Twitter leak while the right shows the
Gizmodo
leak. The first image has no visible screws on the bottom of the device. The original images also don't seem to have the Apple logo on the back of the device, or even the iPhone name printed on it. We're not sure the significance of this, or who might have possession of this other device, but it seems more of these unreleased iPhones are out there in unauthorized hands.