iPad to Support USB Audio Interfaces via Camera Connection Kit?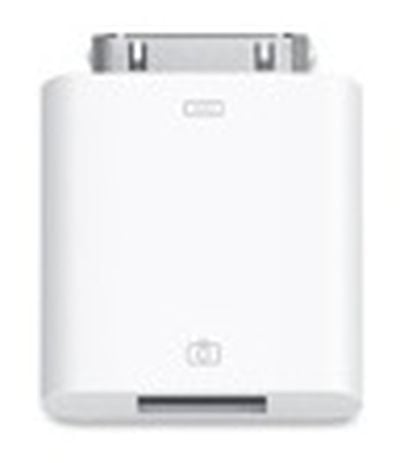 Create Digital Music reports that the iPad may be able to support the use of USB audio interfaces via the Camera Connection Kit offered as an accessory by Apple and set to begin shipping later this month. Such a move would make the iPad much more appealing to music professionals looking for a portable device to interface with their equipment.
According to second-hand sources and a post to a public mailing list, the upcoming Apple iPad accessory adapter for cameras, the iPad Camera Connection Kit, will support audio interfaces that are compatible with the USB Audio Class. I don't have official confirmation from Apple, and the adapter itself appears not to be shipping until later this month, so file this as "likely, but unconfirmed." But it's one to watch, and comes as a surprise to me. (Generally, camera accessory kits aren't a way of providing audio expansion.)
The report points to a mailing list posting apparently from Apple software engineering manager Bill Stewart outlining his team's efforts in this regard.
While the report notes that most pro audio interfaces are not compatible with USB Audio Class and instead use custom drivers, there are a few devices on the market that should be compatible and more would be likely to come in the future as a market for class-compliant interfaces becomes established.